Mayor
Rhyl Mayor 2016-2017 Cllr Sarah Roberts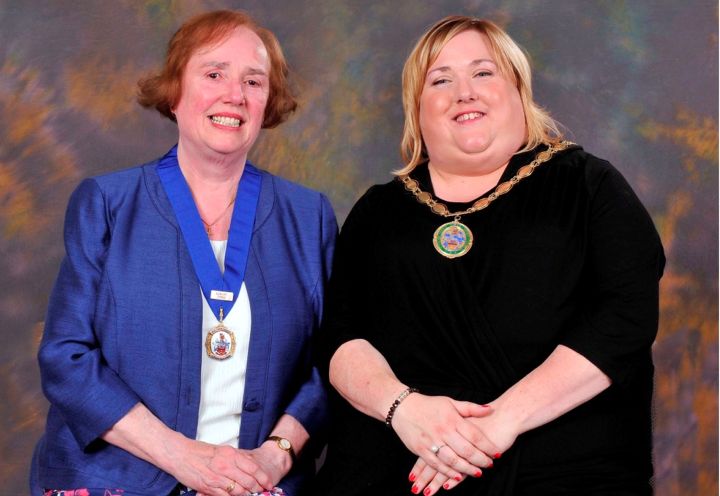 GIVING the people of Rhyl a voice and the power to make changes is the aim of the town's new Mayor.
Cllr Sarah Roberts has taken on the role, following in the footsteps of Cllr Barry Mellor.
With the aim of improving social cohesion within the town, Cllr Roberts, a teacher, said people had the opportunity to make changes.
A former pupil of Rhyl's Blessed Edward Jones and Ysgol Llywelyn Cllr Roberts said: "My theme for this year is 'finding your voice' - I want to empower people in Rhyl to express themselves, be heard and ultimately help make changes for the better. It is a great honour to serve the town and this is a role I will undertake with enthusiasm and vigor."
Cllr Roberts' chosen charity for the year is the Aloud Charity, an organisation dedicated to changing young boys' lives. The Mayor's Consort is her mum Glenda. The Deputy Mayor for the coming year is Cllr Alan James.
Click here to download the Mayor's Official Engagement Proforma (MS Word document).